Salt Water Fishing Details
As of January 1, 2011, if you have a saltwater recreational fishing license or registration from any state
or U.S. territory EXCEPT Hawaii, Puerto Rico, or the U.S. Virgin Islands, you are AUTOMATICALLY
registered and do not need to take further action. Please be sure to follow all
laws and regulations in the waters in which you are fishing.
If you fish in Maine, Maryland, Massachusetts, New Hampshire, New Jersey, or Virginia, please be aware there are
new state fishing license and registration requirements. Please check with these states before
registering with NOAA. If you meet these state requirements,
you are automatically registered with NOAA.
The link below will also help you figure out if you need to register. The fee for registering in 2011
is $15 for most people. Registering is quick and easy, and you can register and fish the same day.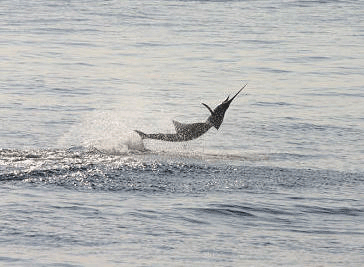 \